Live in an environment of empowerment and inspiration.
Sydney Co-living Near Sydney Airport and a great choice of Sydney Beaches.
Best Location for Apartment Rentals near Sydney Airport and Brighton-Le-Sands Beach
"Best affordable rental accommodation near Sydney Airport – We love co-living. Not only amazing value but we now have instant friends and family"
Discover the new way to call home. Flexible, affordable apartments and Studio Rentals and Co-living that is shaped around the modern you.
Wolli Creek is a vibrant and lively suburb located only a 10 minute train ride away from the Sydney CBD. The area has founded its own unique persona, boasting a roster of food, recreation and activities unlike anywhere else in Sydney. Featuring a combination of rich history and natural quiet parklands there's always somewhere to explore.
Take at look and explore the stunning offerings of the surrounding area of Wolli Creek, Sydney. All within walking distance.
Be in control of the way you live.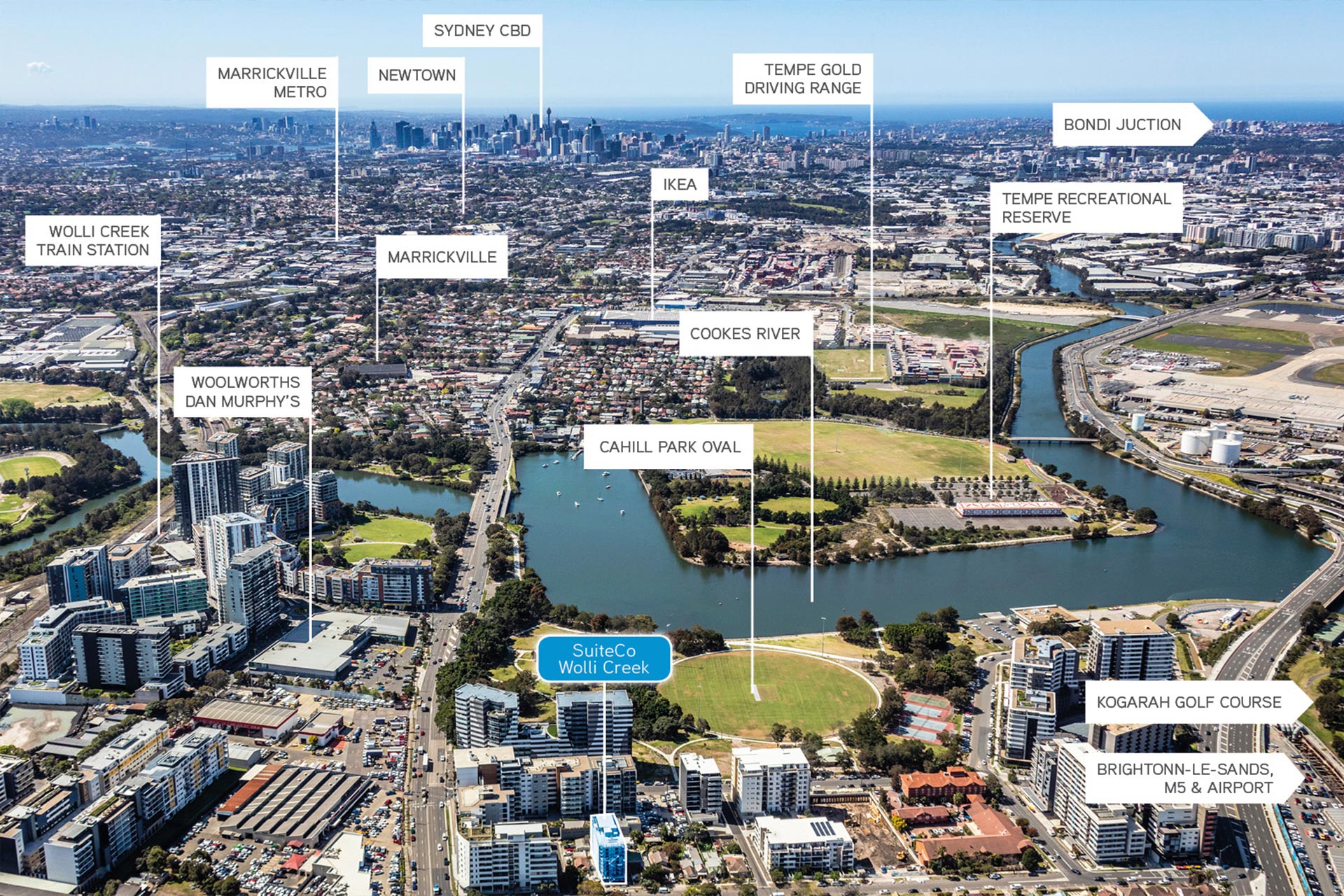 Marke's Bar and Restaurant
Marke's Bar and Restaurant
Wolli Creek Tiffany Massage
Wolli Creek Tennis Courts
Baber's Creek and Hairdressers