Co-living provides community warmth with the privacy that you desire.
More than just living. Fully-furnished rooms, unrivalled amenities  with flexible terms to suit.
SAFE ENVIRONMENT FROM COVID -19
Be in control of the way you live.
"In Light of Recent Events regarding the spread of COVID-19 (coronavirus) throughout the world, we would like to reassure our valued residences of procedures we have implemented for your protection, which the building owner has Resolutely made his TOP priority.

We take pride with the cleanliness of the whole building, and maintain a extremely high standard of Hygiene. You will immediately notice the Clinical feel to the building when you visit.

To start with, our whole building is brand new, our Studio rooms are new, with new furniture and linen.

All Studios are self contained with new bathrooms and Kitchenettes. Access to these rooms are via 'electronic card swipe' door locks. The building door is also card swipe entry. We have a fully tiled central stairway which, for the average person, is easy to walk without holding on to any handrails. 

We have employed a full-time live-in professional Cleaner with recent training in "Infection Control for Cleaning and Housekeeping". All touched surfaces are disinfectant cleaned regularly. The fully tiled wide corridors  and central tiled stairwell are disinfectant mopped. There is no carpet anywhere in the building, only easy-cleaned timber- look vinyl flooring in room, and smooth tiles everywhere else! . We are confident you will find comfort in our Cleaners obsessive-compulsive cleaning nature!

For added protection, there is a hand wash disinfectant dispenser located at Front door, for entry and exit hand washing.

The Building is constructed with  concrete walls, floors and ceilings, allowing a moderate temperature year round.  Studio rooms have ceiling fans and natural ventilation. Most studios have balconies, all have large windows. There is no central air-conditioning ducting, so no risk of cross-room air contamination. 

We are confident in our Building, our Cleaners. Please visit us we will gladly show you around, we are confident that you will be Impressed!"
Extremely high standard of Hygiene
Onsite live in Cleaner available.
Free High Speed Wifi Internet
Safe Local Bike Track to Brighton-le Sands
Clean, Spacious Recreation
Local Coffee Shops Walking Distance
Stylish fully self-contained.
Be in control of the way you live.
Furnished with quality furniture
Safe clean Air flow – no need for air cond
Slick and Stylish. Plenty of room for up to two. Make yourself at home with our comfortable beds, smart tv, kitchenette and private ensuites.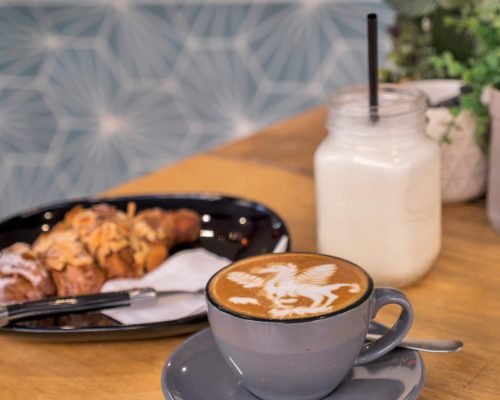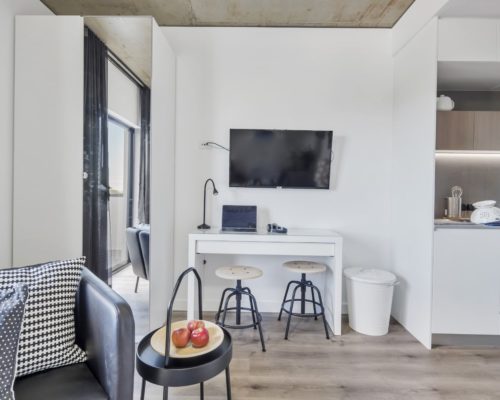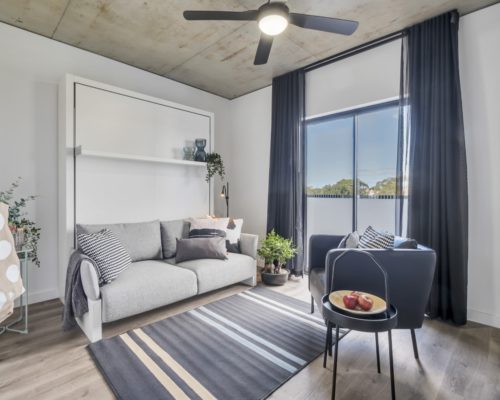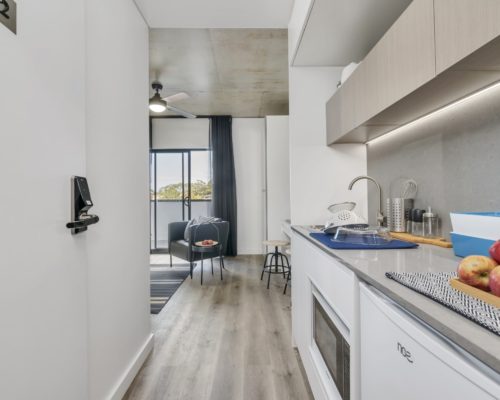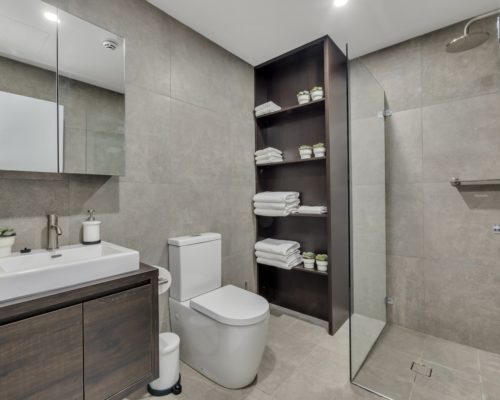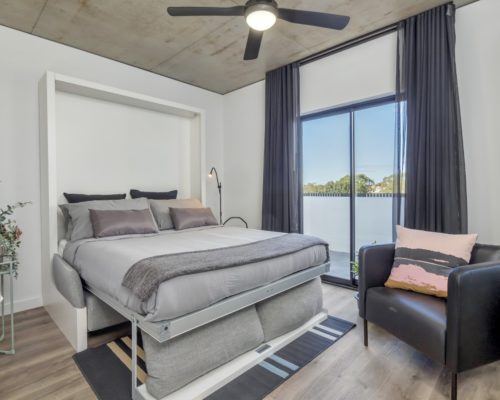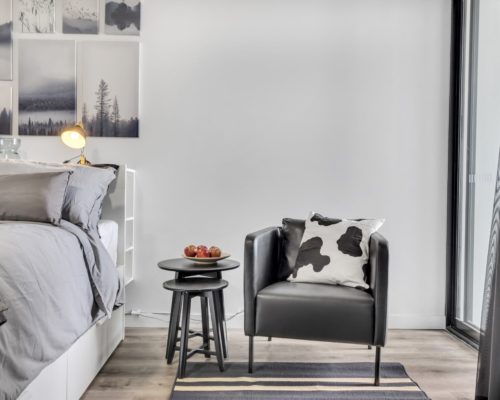 Need a bit more leg room, the regular rooms are right for you. Unrivalled affordability with all the facilities you need.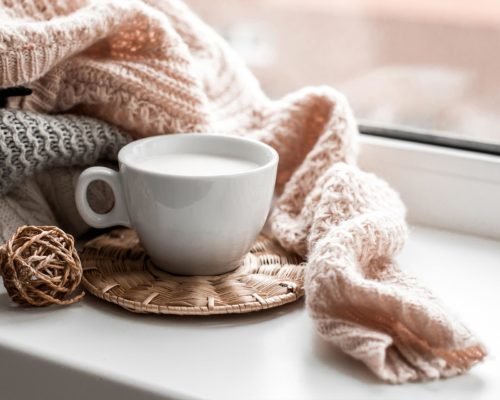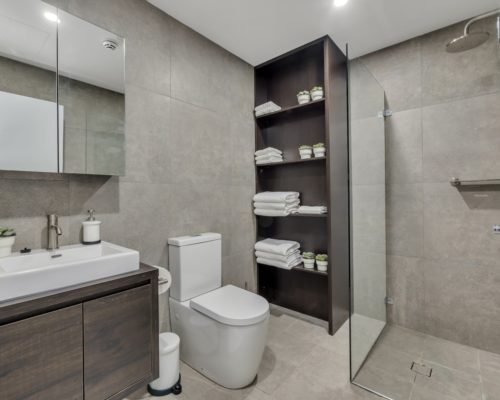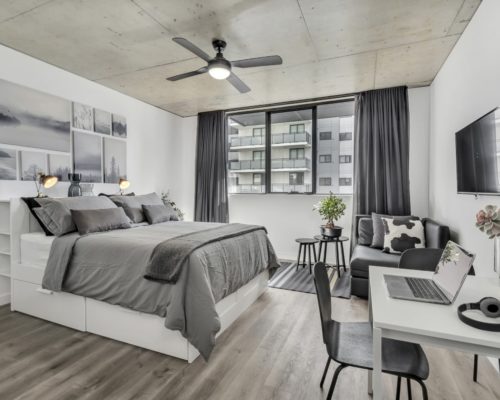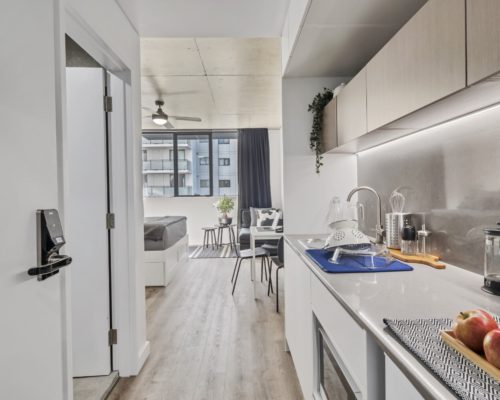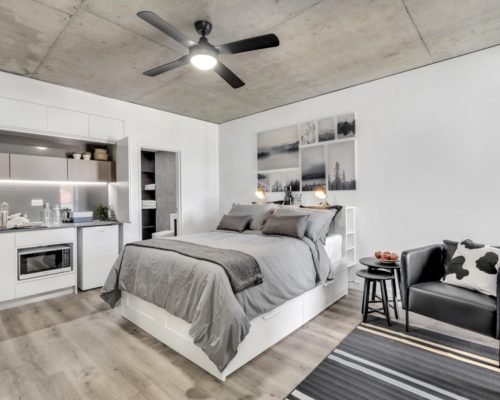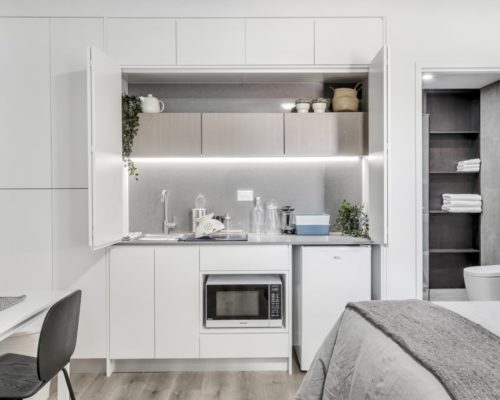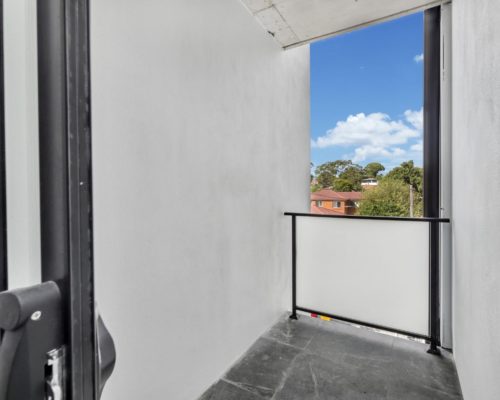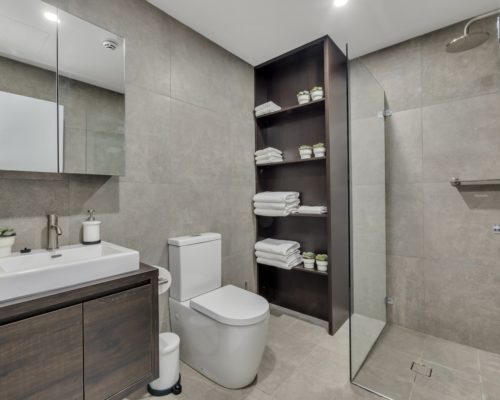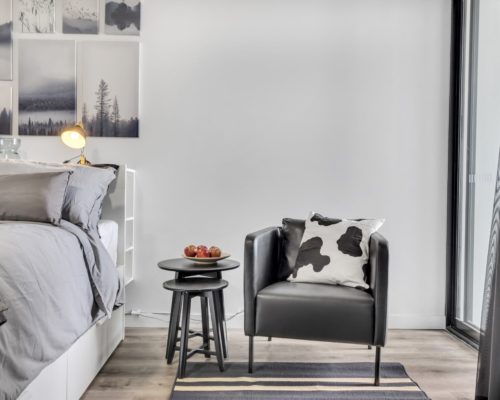 Enjoy plenty of space in your king bed. Enjoy the view from your large balcony. All the comfort fit for a master.